Trends
Justices rule for adoptive couple in Native-American custody dispute
updated 9:46 AM EDT, Wed June 26, 2013
STORY HIGHLIGHTS
Sharply divided Supreme Court says adoption by white couple of Native American girl was legal
Justices say the father, a member of the Cherokee Nation, cannot rely on federal law for relief
Case goes back to South Carolina courts; Girl being raised in Oklahoma by father
Adoptive family, birth mother express satisfaction with ruling
Washington (CNN)
-- The Supreme Court sided on Tuesday with adoptive parents in a
divisive custody fight over a Native American child
after the biological father asserted his parental rights.
The justices, by a 5-4 margin, said the adoption by a white couple was proper and did not intrude on the federal rights of the father, a registered member of the Cherokee tribe, over where his daughter, Veronica, 3, would live.
The court said the father could not rely on the Indian Child Welfare Act for relief because he never had legal or physical custody at the time of adoption proceedings, which were initiated by the birth mother without his knowledge.
Justice Samuel Alito said when "the adoption of an Indian child is voluntarily and lawfully initiated by a non-Indian parent with sole custodial rights, the (law's) primary goal of preventing unwarranted removal of Indian children and the dissolution of Indian families is not implicated."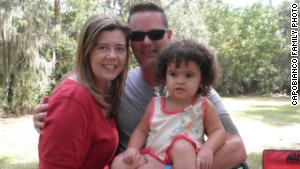 Adoptive couple: It was huge for us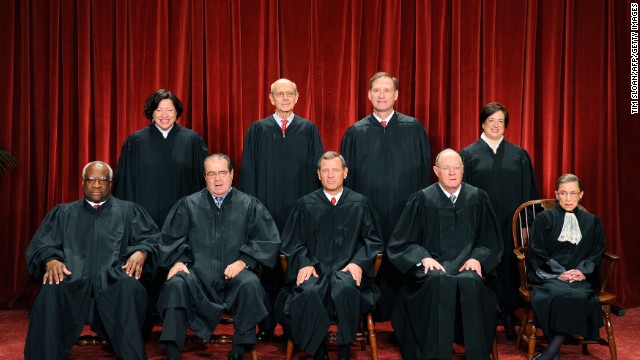 The justices of the U.S. Supreme Court sit for their official photograph on October 8, 2010, at the Supreme Court. Front row, from left: Clarence Thomas, Antonin Scalia, Chief Justice John G. Roberts, Anthony M. Kennedy and Ruth Bader Ginsburg. Back row, from left: Sonia Sotomayor, Stephen Breyer, Samuel Alito Jr. and Elena Kagan.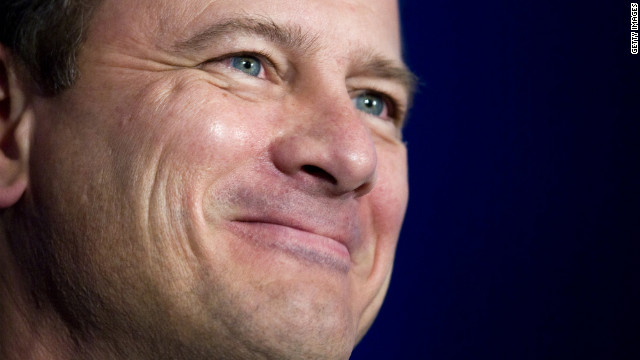 In 2005, Chief Justice John G. Roberts was nominated by President George W. Bush to succeed Justice Sandra Day O'Connor as an associate justice. After Chief Justice William Rehnquist died, however, Bush named Roberts to the chief justice post. The court has moved to the right during his tenure, although Roberts supplied the key vote to uphold President Barack Obama's Affordable Care Act.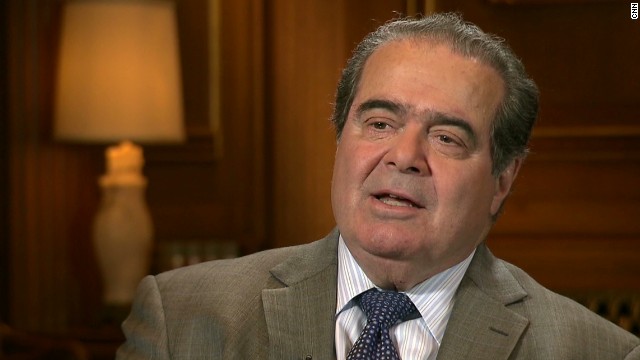 Justice Antonin Scalia, 76, was appointed by President Ronald Reagan in 1986 to fill the seat vacated by Justice William Rehnquist when he was elevated to chief justice. A constitutional originalist -- and a colorful orator -- Scalia is a member of the court's conservative wing. He is currently the court's longest-serving justice.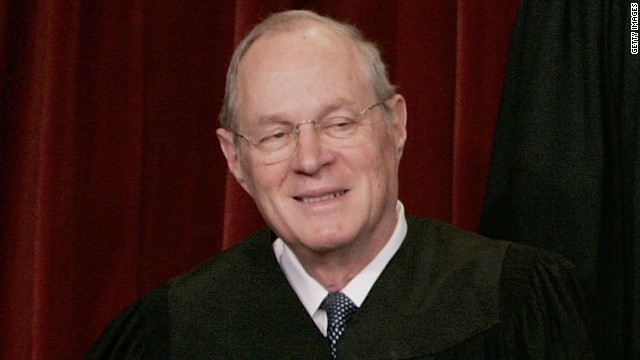 Justice Anthony M. Kennedy, 76, was appointed to the court by President Ronald Reagan in 1988. He is a conservative justice but has provided crucial swing votes in many cases, writing the majority opinion, for example, in Lawrence v. Texas, which struck down that state's sodomy law.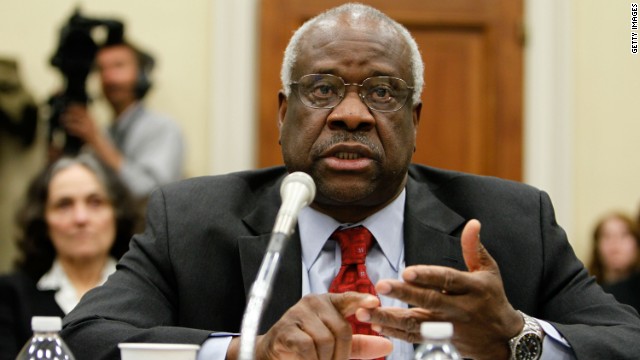 Justice Clarence Thomas, 64, is the second African-American to serve on the court, succeeding Justice Thurgood Marshall when he was appointed by President George H. W. Bush in 1991. He is a conservative, a strict constructionist who supports states' rights.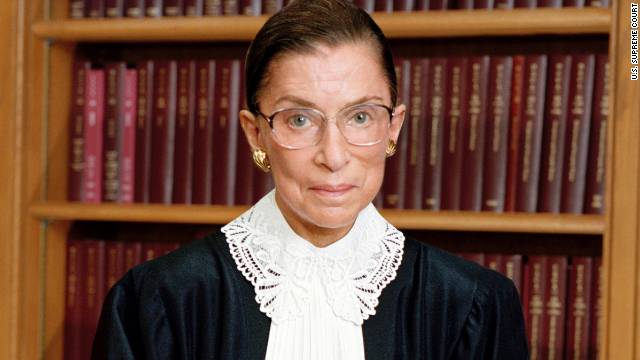 Justice Ruth Bader Ginsburg, 79, is the second woman to serve on the Supreme Court. Appointed by President Bill Clinton in 1993, she is a strong voice in the court's liberal minority.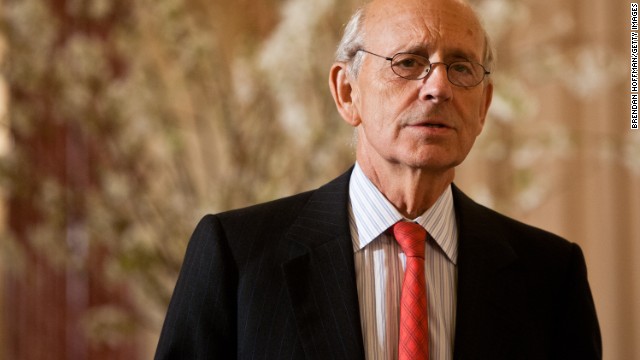 Justice Stephen G. Breyer, 74, was appointed to the court in 1994 by President Bill Clinton. He is considered a member of the court's liberal minority.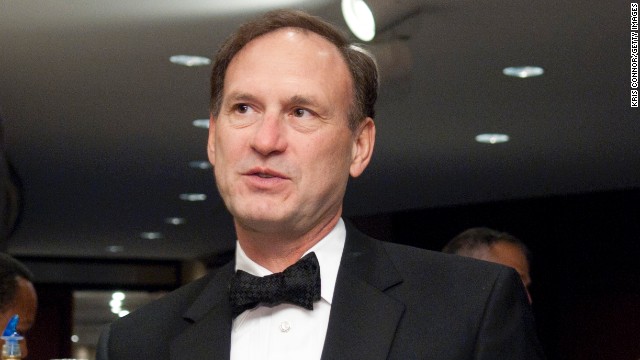 Justice Samuel A. Alito Jr., 62, was appointed by President George W. Bush in 2006 and is known as one of the most conservative justices to serve on the court in modern times.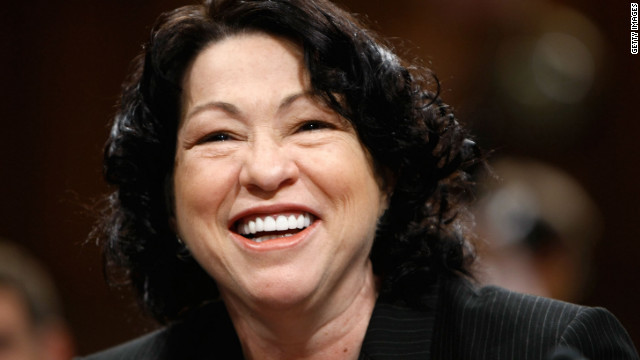 Justice Sonia Sotomayor, 58, is the court's first Hispanic and third female justice. She was appointed by President Barack Obama in 2009 and is regarded as a resolutely liberal member of the court.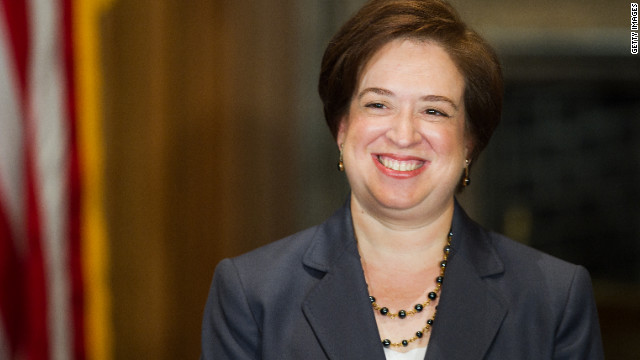 Justice Elena Kagan, 52, is the fourth female justice and a member of the court's liberal wing. She was appointed in 2010 by President Barack Obama and is the court's youngest member.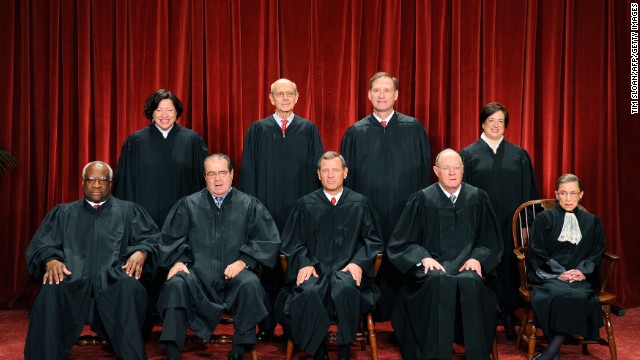 Photos: Today's Supreme Court
The appeal was filed by Matt and Melanie Capobianco, who legally adopted Veronica in 2009 shortly after the birth mother agreed to give up the child.
She is known in court papers as "Baby Girl."
The South Carolina Supreme Court ruled last year for the biological father, Dusten Brown, who had sought custody after Veronica's birth. He is a registered member of the Cherokee Nation and is raising the child in Oklahoma.
The ICWA remains in effect, but the high court majority concluded the biological father could not apply it to his circumstances.
The Supreme Court ruling throws the issue back to the state courts, but it was not clear whether and when Brown would have to turn the girl over to the Capobiancos.
The Charleston, South Carolina, couple said they hope the ruling will prevent disruptions of other adoptions.
"We are very happy with the ruling today. The Supreme Court gave us everything that we asked for," Melanie Capobianco told
CNN affiliate WCSC
. "They made it very clear that Veronica would have never been taken from her home and from her family and that the adoption would have been approved."
She and Matt Capobianco said separation from Veronica has been difficult.
"We are looking forward to seeing her again soon when we have the opportunity to do so, because we miss her so very much," said Melanie Capobianco.
Christinna Maldanado, Veronica's birth mother, also expressed satisfaction.
"Matt and Melanie are part of my family, and they have treated me like part of theirs. I'm hopeful that we will all be reunited with Veronica very soon," the statement said.
There was no immediate reaction from Brown, or the tribe. But Native American groups remained hopeful he would still keep custody.
"While we are pleased the court has upheld ICWA, we're very disappointed for Dusten, Veronica, and the Brown family that the court has ruled to send the case back to the South Carolina courts on a technicality," said Jefferson Keel, president of the National Congress of American Indians.
"However, the courts in South Carolina have previously affirmed that Dusten Brown is Veronica's father and that he is a fit parent. We are confident that his parental rights will be upheld and that Veronica will stay with her family," Keel said.
The case is Adoptive Couple v. Baby Girl, a Minor Child Under the Age of Fourteen Years (12-399)